Writing and Creativity
Inspiration is everywhere. These books are wonderful if you have the inspiration and want to learn more about craft. They've helped me find my voice and taught me bunches of practical writing tips.
For Learning that Writing is Ugly. And Worth It.
I just finished this book for the second time, and boy can I tell you this is an amazing book for aspiring writers. Lamott is incredibly honest and forthright about the writing process and industry while also being kind in her advice and encouragement. While perhaps not for everyone, it has proven to be HUGE for me.
Anchor (1995).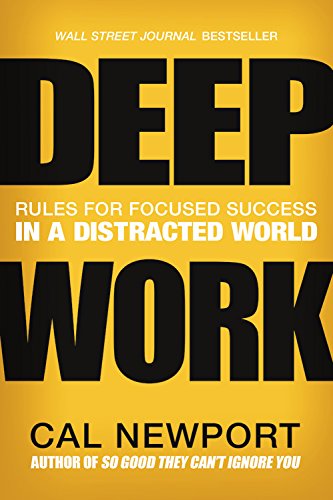 For Work Ethic, Work Ethic, Work Ethic.
This book is in my top five of books I read in the past year. Technically a business book, it can easily be applied to any of the creative professions as well. Using a whole bunch of case studies and anecdotes, Cal Newport creates the case (and provides the steps) to becoming one of the rare 21st Century people with the ability to focus. It kicked me in the butt.
Grand Central Publishing (2016).
For Getting the Deep Cut.
You'll know you're a writing nerd if you love this book. John McPhee is known as one of the founders of narrative journalism/creative nonfiction, and this is a culmination of his writing process and advice. Some essays are focused on writing form while others are focused on different word processors while still others are about the New Yorker editing processes. So good!
Farrar, Straus and Giroux (2017).